General Practitioner in Singapore
MBBS (Australia), MRCS (Edinburgh), DOHNS (Diploma in ENT), Cert. Men's Health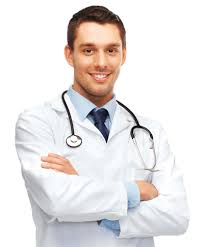 Dr. Loh is a General Practitioner with unique sub-special interests focusing in Ear, Nose and Throat (ENT), Allergy, Dermatology and Men's Health. He obtained his Bachelor of Medicine and Bachelor of Surgery (MBBS) from Monash University from Melbourne and postgraduate qualification awarded by the Membership of the Royal College of Surgeons (MRCS) in the United Kingdom. Furthermore, he obtained his Diploma in Otolaryngology, Head and Neck (DO-HNS) by the Royal College of Surgeons of Edinburgh and Postgraduate Diploma in Practical Dermatology (PgDip Derm) by the University of Cardiff. He has also obtained his certificate in Men's health in 2018.
Dr Loh holds updated certificates of competency by the Dermatological Society of Singapore in areas covering dermal fillers, botulinum toxin injections, lasers for both acne and pigmentary conditions.
Dr Loh's strong affinity towards ENT began during medical student days, whereby he was active during ENT elective postings during his university summer break in the local tertiary hospitals. After houseman training, he was well-trained in numerous foundation surgical courses in Singapore, and invited for ENT research posters presentations overseas. He has acquired skills in basic ENT procedures including flexible nasoscopy and micro-suction technique or ear toileting.
Dr Loh completed a posting in Dermatology and Venerology during his medical rotation in National Skin Centre and the Department of Sexually Transmitted Infections Control Clinic (DSC) in Singapore. He has competently rotated through myriad sub-Dermatology specialty clinics varying from acne, eczema, pigmentary, and skin cancer clinic.  In DSC, he has further honed his skills related to men's related health conditions.
He completed various other postings which includes Emergency Department and Polyclinic which prepared Dr Loh in his practice in family medicine. He is currently completing his Graduate Diploma of Family Medicine.
Having a rare unparalleled combination skill in ENT, allergy and skin, Dr. Loh is your approachable doctor who adopts a multidisciplinary holistic approach in primary care.